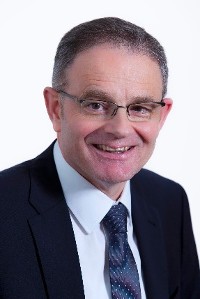 Competitive focus needed as economy nears full throttle
By Gerard Brady, Ibec Head of Tax & Fiscal Policy


Ibec has published its latest Quarterly Economic Outlook Q1 2018, which forecasts growth of 5.6% this year and a buoyant consumer economy growing by 2.6% in volume terms. All indicators now point to growth clearly benefiting households through improving wages and incomes. In the labour market, 2018 will see employment reach record levels with over 2.2 million people at work and the economy approaching full employment. In addition, Irish workers are experiencing the quickest real wage growth in Europe. As a result, total household purchasing power, excluding borrowing, has never been greater in the history of the State.

While this news is very positive, it must be noted that threats to our competitiveness are resurfacing. Demand has recovered but many domestic business costs are also surging. The major question facing the economy over the coming years will continue to be our ability to sustain economic growth without experiencing significant competitiveness erosion. As the economy reaches capacity, more co-ordinated action will be needed to make sure we do not repeat the mistakes of the past.

For further analysis and insights, download the full report here.

The Outlook report is also the featured subject of the latest episode of the Ibec podcast, which you can listen to here.

An Ibec Networks webinar, presented by Alison Wrynn, Economist, Ibec, will take place on Wednesday, 18th April from 09.00am to 09.30am. It will provide an overview of the most recent trends in the Irish economy and labour market. To register, please click here.