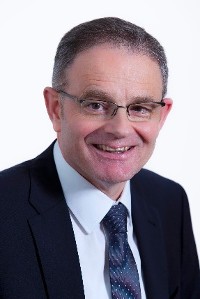 Interesting insights from a survey conducted by IOD with members in Ireland & the UK. Certainly worth a read for anybody trading between the 2 economies.
You can access the full report here, but some of the key findings include;
92% of IoD Ireland respondents disagree with Britain's decision to leave the EU, and 70% believe the effects of Brexit on Ireland will be negative. Similarly, 83% think that Brexit will ultimately be negative for the UK.
Ireland is more dependent on trade with the UK than the UK is with Ireland, with 75% of Irish respondents having business links with the UK while just 29% of UK respondents have business links with the Republic.
While the UK is a strong source of business links and revenue and, although Ireland is significant to IoD UK respondents in representing a strong customer base, the EU is more important to them in terms of suppliers. 81% of IoD UK members have suppliers in the EU, compared with around half of IoD Ireland members.
Most respondents from IoD Ireland and IoD UK want to see a renewal of the Common Travel Area for Irish and UK citizens which includes EU citizens who are resident in Ireland / the UK.
Brexit will more than likely take place at some time during 2019, with almost half of IoD Ireland respondents (47%) saying it will transpire either by March 2019 or later in 2019. Just over 20% think Brexit will take place in 2020 or 2021.
49% of IoD UK respondents think the effect of Brexit on investment in Northern Ireland will be "very" or "somewhat negative".

Unsurprisingly, and as we know from the continuous media coverage, Brexit is of huge concern to business leaders in Ireland and in the UK. There is a lot of uncertainty, firstly around its timing and secondly around its effects. The response from our members and those of our counterparts in the UK show quite definitively that business leaders on both sides of the Irish Sea are uncertain as to what will happen next.