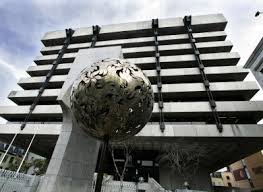 SMEs - New Lending Regulations to protect Irish SMEs - effective July 1st 2016
The Regulations on Lending to Small and Medium-Sized Enterprises (SME Regulations) were introduced by the Central Bank of Ireland on 17 December 2015. They provide protections for micro, small and medium-sized enterprises (SMEs) in Ireland when they are either applying for or have credit facilities and also for guarantors of SME credit.

When dealing with SMEs, lenders must
· give SME borrowers transparency around the application process,
· provide SME borrowers with reasons for declining credit, in writing, that are specific to their application,
· provide protections for guarantors,
· contact SME borrowers who have been in arrears for 15 working days,
· warn SME borrowers if they are in danger of being classified as not co-operating, and
· provide SME borrowers with the right of appeal.
The SME Regulations take effect on 1 July 2016 for all lenders that provide SME credit except credit unions, who must comply by 1 January 2017. Download the pdf to find out more about the key protections for micro and small enterprises.