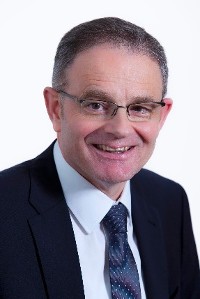 Innovative Law Firm BDM Boylan appoint Tom Leahy as CEO
BDM Boylan Solicitors & Business Advisory, one of Munster's largest law firms, has appointed Tom Leahy as Chief Executive Officer.
Commenting on his recent appointment as CEO Tom Leahy said, "I am delighted to be part of this well established practice, leading the way as BDM Boylan Solicitors & Business Advisory is the first law firm in Munster to appoint a non solicitor to the role of CEO. Ireland is now seeing structural changes in law firms with greater emphasis on the customer experience. Our approach is partner led and relationship driven. As a long established firm we have the resources and expert knowledge to provide specialised legal and business advisory services to our Munster based clients".
Tom Leahy joins from the Ulster Bank Group where he was regional director south for SME Banking, leading a team of 135 people across 28 locations, operating in the SME, agri-food and professional sectors. He has significant experience of working with SMEs and corporates both in Ireland and the UK where he worked for 10 years in London, East Midlands and South West.
With over 35 years experience at a senior level in general management, SME banking, corporate governance, restructuring, change, risk management and strategic planning, Tom steps into his new role at an exciting time as the law firm expands and enhances its business focussed services to clients.
Operating from 7,500 sq. ft office space in Clarke's Bridge House on Hanover Street in Cork city, BDM Boylan Solicitors & Business Advisory includes a team of 30 with 11 solicitors, 7 of whom are partners. The firm has a large private client portfolio and also caters for a diverse client base including an international brewing company, the 3 Pillar Banks, MNCs, SMEs, credit unions, charities and leading businesses in the hotel, leisure, healthcare, education, agri-food and fisheries, media and entertainment sectors.