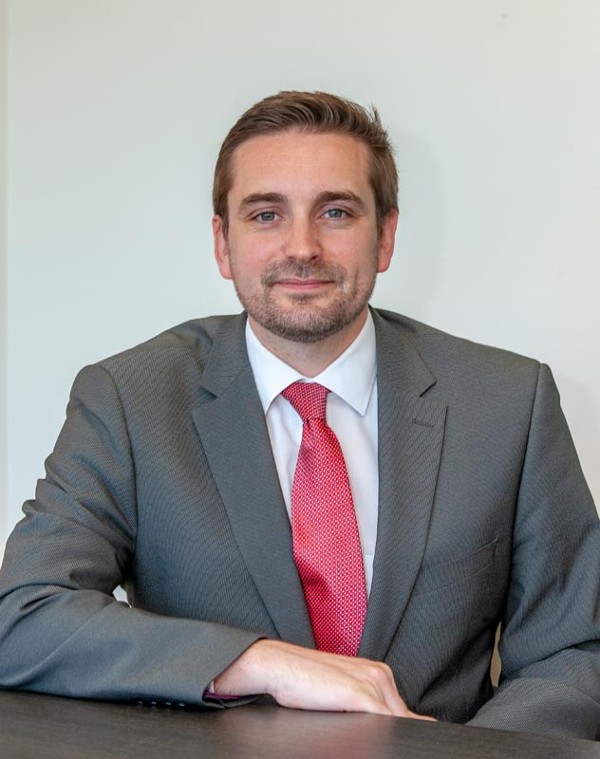 SMEs – the importance of good advice
All SMEs have been there: you're successfully through your first few years and, while it is by no means calm waters from here, you're beginning to put some structure on your growing business.
However, owners of scaling businesses increasingly need to be alive to and manage an expanding number of business-related heads, including HR, contracts, tax matters and compliance with law. All of this must be done with limited internal resources and while remaining focussed on the "day job".
A good business owner will appreciate that not every one of these areas is within his or her gift. Equally, investors and finance providers understand that no business owner can deal expertly with all aspects of his or her business and professional input will become a necessity over time.
So, while engaging financial, tax and legal advisors can be perceived as expensive luxuries (particularly in an era when there are lots of freely available resources for early-stage and scaling companies), moving ahead without the right advice can potentially result in longer-term exposures.
Some key call-outs that business owners should bear in mind as requiring input from a good solicitor include:
- In a multi-owner scenario, the importance of structuring ownership by agreement (including by way of a shareholders' agreement or partnership agreement) cannot be over-stated. While every business venture starts off with good will, it can become apparent that not all parties are fully aligned in terms of future development. A detailed shareholders' agreement can deal with matters like board composition, management of the business, share dealings, dividends, information and access, confidentiality, non-compete provisions, resolving disputes and what happens in a realisation. The certainty provided by agreeing and documenting the various business owners' rights and obligations is a sound footing from which the business can expand.
- Make sure an employment contract is issued to all staff members. Having an experienced solicitor prepare one for you is worth the investment. Moreover, at an early stage put in place key HR policies such as maternity, vacation and grievance. By dealing with these things up front, it will help minimise HR issues developing further down the road. A solid business is built upon its people. How those people are dealt with from a HR and legal standpoint should be at the forefront of a business owner's plans and should not be an afterthought.
- Explore the growing availability of funding options beyond traditional bank financing. It is important to get the balance right between debt and equity finance. Enterprise Ireland has a range of grant aids available, including feasibility grants, innovation grants and IP development grants. Moreover, accessing Enterprise Ireland's CSF or HPSU funding will mark your business out to other investors as scalable. There are also other institutional-type investors and early stage business angels seeking investment opportunities into well managed businesses.
- Draw up your business terms and conditions. Having a solicitor capture the commercial aspects of the business relationship with your clients and customers while protecting your business can be of enormous benefit as trade develops. Not all trading relationships work out as positively as anticipated when the first order was placed. In those circumstances it will be an advantage if you have given thought to protecting your business by way of your terms and conditions and have clearly agreed and documented that position with your trading partner. A good trading partner will appreciate the importance of getting the terms and conditions (including the parties' potential liabilities) right if the future business relationship is important to them.
- Stay ahead of making your returns to the Companies Registration Office and Revenue. Missing filing deadlines and ignoring the requirement to make returns altogether can lead to fines and potentially more serious consequences for your business. It is often the case that a missed filing materialises in the context of dealing with a separate issue and this can add delays and complexities that would otherwise have been avoided.
- Give careful thought to protecting your intellectual property and how that intellectual property is exploited by third parties. Sound advice around ownership of the intellectual property in your business is essential to protecting that ownership as your business expands into new markets. Similarly, there can be considerable complexities around third parties exploiting your intellectual property by licence or otherwise. While not all solicitors are intellectual property experts, a good advisor can tie-in with trademark agents and patent agents and advise on the protections that you will need if third parties are to have access to your intellectual property.
When the sophistication within your business increases that is when getting the right legal advice can add value to your business both in terms of the day-to-day operations that are impacted by legal issues and the more strategic structuring and succession planning matters. A good business owner will quickly realise that "going-it alone", while an attractive option from a cost perspective, can invite problems when the business enters substantial growth phase.