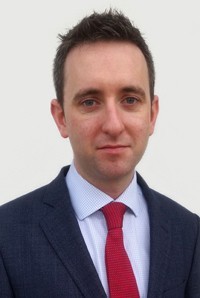 STEPS FOR A QUICK AND SMOOTH SALE OF YOUR PROPERTY
Purchasers and vendors are equally anxious that a transaction proceed without unnecessary delays. If you are selling your residential property, there are a number of steps which you can take to help the sale to go through quickly and smoothly. The following is a list of practical steps which you can take to minimise delays between the time the of property becoming 'Sale Agreed' and the closing of the sale.
Instruct your Solicitor early and obtain Title Deeds
You should advise your solicitor of your intention to sell the property. You can do this before the property becomes 'Sale Agreed'. Your solicitor can then source the title deeds to the property which will be required to draft Contracts for Sale. Title deeds are likely to be held by the solicitor who purchased the property for you. Alternatively, if you have a mortgage on the property, the title deeds will be held by the bank. In this instance your solicitor will ask you to sign an Authority to allow him or her to obtain the title deeds from your bank.
A Building Energy Rating enables you to understand the overall energy efficiency of a property. BER ratings are be required for any existing buildings offered for sale or rent. This means that if a property is sold, it must have a BER Certificate.
You should contact an Engineer for the purposes of assessing the energy efficiency of the property and furnishing a BER Certificate. This will be required the once the property becomes 'Sale Agreed'. Some auctioneers will request a BER Certificate before putting the property on the market for you.
If your property has a septic tank, you will be required to produce a Certificate of Registration in advance of the sale closing. All owners of domestic wastewater treatment systems are required to register their systems with the water services authority in whose functional area the systems are located. Obtaining a Certificate of Registration is relatively simple. One can register at protectourwater.ie.
Obtain a Certificate for Non-Principal Private Residence (NPPR) Tax
Non-Principal Private Residence Charge (NPPR) was an annual charge payable from 2009 to 2013 in respect of residential property that was not the owner's main residence. NPPR is no longer charged since 2013, but any outstanding liabilities and payments still remain payable to the Local Authority in whose area the property concerned is located.
If you are selling your property you will be required to furnish a Certificate from the Local Authority confirming that either the property is exempt from NPPR or that NPPR has been discharged. It can take a number of weeks to obtain this Certificate, so it would be prudent to contact your Local Authority to apply for this Certificate early on.
Pay Household Charge and Local Property Tax
An annual Local Property Tax (LPT) charged on all residential properties in the State came into effect in 2013. The Local Property Tax (LPT) replaced the Household Charge which was abolished from 1 January 2013. Household Charge arrears that were not paid by 1 July 2013 were converted into LPT and are now collected by Revenue through the LPT system.
The purchaser's solicitor will require that Local Property Tax be paid in advance of a sale closing. This can be paid online on the Revenue website. You will require your PPS Number, Property ID and a Pin Number.
The above are practical steps which you as a vendor can take to ensure a smooth sale of your property and help to prevent delays.
Please feel free to contact the Conveyancing Department of BDM Boylan with any queries.