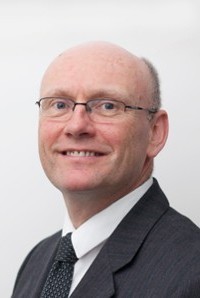 Importance of making a Will
by John Boylan Solicitor
Why Make a Will
A Will is a legal document in which the person making the Will expresses his/her wishes as to how their property will be shared after his/her death. Many people have the intentions of making a Will but are reluctant to do so for different reasons. Some people find it morbid but it is a very unselfish act because it makes provision as to how things are organised after your death. If you don't make a Will then you will have no say where your assets go and it may be inappropriate that some people get assets because they are either too young or not able to deal with them. Where possible it is very important to put your affairs in order and make provision for your family in accordance with their needs and what is the right thing to do.
All of the Solicitors in this practise will gladly advise you about the contents of your Will. Ultimately the decisions as regards where everything goes are your own and ultimately then you will sign your Will in the presence of two witnesses who must sign it at the same time as you. The Will must contain the date the Will was signed and also the two witnesses must not be beneficiaries or receive anything under the Will.
Appointing Executors
A Will usually contains an appointment of people who will act as Executors and their duty is to administer the estate of the Testator in accordance with the Testator's wishes. This can be a tough enough task depending on the size and scope of the estate which is the sum total of the property. It is advisable to ask somebody to become your Executor before you nominate them.
Making provision for young Children/Guardians for your Children
It is important that young children do not inherit too early and in those cases it is important to make a Will and to appoint Trustees who will look after the property until the children become a certain age when they are able to deal with the provisions of the Will. Your children need to have Guardians appointed for them, in the tragic situation where their parents die while the children are under 18.
Clear and simple Wills
It is important that when drafting a Will everything is clearly set out and that there are no ambiguities or difficulties in respect of interpreting what the person making the Will said. We as your solicitor will help you with this and we will use ordinary English as much as possible to set out your wishes.
Shares of Estate if no Will
If you are married and don't have a Will only 2/3 of your property transfers to your spouse. In most cases married couples leave everything to each other and then after both deaths they leave everything to their children. It is not a good idea to have no Will and young children as the 1/3 to the children might arise when the children are very young, etc.
Taxation
At present it is possible to leave everything tax free to your spouse in a Will so there is no Inheritance Tax when you leave everything to your spouse. At present under the 2017 Budget you can leave €310,000 tax free to children and €32,500 tax free to siblings, nieces/nephews and grandchildren. You can leave €16,250 tax free to non-related friends or strangers. It is also important to consult us as regards to taxation aspect of the Will when making the Will with us.
If you would like an appointment to make a Will with one of the twelve solicitors in this office please make such an appointment. The costs are reasonable and the average cost of a Will is €150 plus Vat. Each solicitor in the practise looks after their own Wills for their own clients.
John Boylan