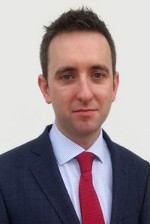 The Benefits of Remortgaging
Remortgaging can help you lower your monthly repayments, pay off your loan sooner or borrow more money.
It is always worth shopping around to see if there are more competitive interest rates than your existing mortgage. Remortgaging with a different lender could land you a better or more flexible deal. Whether you want to overpay on your mortgage or take repayment breaks, you might find other lenders are happy to give you something yours can't. Or, if you'd like to pay off your mortgage quicker than you planned previously, remortgaging is an opportunity to change the term of your mortgage. Remortgaging is also an opportunity to borrow more money – perhaps for home improvement projects like a new kitchen or an extension.
The Legal Process for Remortgaging
Once you have obtained a loan offer from a lending institution you should advise your new lender who your solicitor is.
Once you have instructed us to act as your solicitor we provide you with our questionnaire to complete and return to us with all necessary documentation as specified.
We proceed to take up the title documents from your current lending institution.
Once we have your title documents and your mortgage loan offer we can prepare the legal mortgage documents and arrange for you to sign all necessary documentation.
We proceed to seek the redemption figures from your current lender.
We undertake the necessary property law searches on the completion date.
On the completion date we receive the remortgage funds from your new lender.
On the completion date we discharge your current mortgage with your existing lender.
We release the balance remortgage funds to you on the completion date.
We then submit the necessary documentation to the Property Registration Authority for registration of the new mortgage charge and the discharge of the prior mortgage charge.
When all registrations are completed in the Property Registration Authority we send all title documentation to the Legal and Securities Department of your new lender.