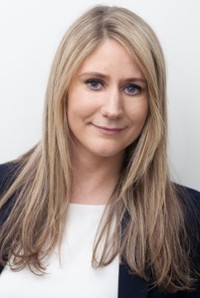 BDM Boylan Solicitors settles Discrimination Claim out of Court on behalf of Employer
BDM Boylan Solicitors recently represented a small business client which was sued under Employment Equality Acts by an employee who alleged discrimination on the grounds of her pregnancy.
In general terms, women who are pregnant are particularly vulnerable in the workplace. Employers have a very important obligation to treat such employees fairly. The law in this area is very clear. An Employer cannot discriminate against a woman because she's pregnant. If they do, that equates to discrimination on the grounds of gender. Gender is one of 9 grounds on which Ireland's Employment Equality Acts 1998-2011 outlaw discrimination. The other grounds are Civil status, Family status, Sexual orientation, Religion, Age, Disability, Race (includes race, colour, nationality or ethnic or national origins) and Membership of the Travelling Community.
If an Employer is found to have discriminated against a female employee because of her pregnancy, the size of the award is dependent on the employee's salary. This means an Employer's exposure can be significant. In this particular case, the Claimant brought a case to the Workplace Relations Commission (the WRC), claiming that she had been discriminated against because she was pregnant. In Submissions filed in the WRC prior the hearing date, the Claimant failed to demonstrate any acts of discrimination. There was a complete conflict in evidence in this case. We proved that our client had gone to great lengths to look after this Claimant and give her plenty of support. We filed opposing Submissions and this gave us significant leverage to negotiate a very modest full and final Settlement. This written Settlement protects our client from any further claims by this individual.
At BDM Boylan, we defend unfounded claims but also make decisions that make commercial sense in the long term, keeping an eye on the overall big picture. It is important for businesses to protect their good name in circumstances where they have been falsely accused of discrimination.
For advice or to book an appointment, please telephone or email us.
Georgina O'Halloran,
Solicitor.
021 431 3333