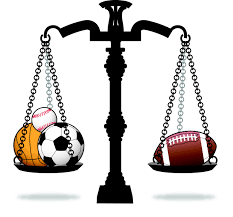 Overview
In the event of a key player suffering an unexpected bad injury in the first minute of the game, it is the team who has trained and prepared for playing without them that has the best chance of getting through this difficulty and achieving success. But preparation in your club is not just for the field of play. A lack of preparation for off field events could lead to your club suffering damage to finances, to reputation, to membership numbers and to its very future.
"Failing to prepare is preparing to fail" is a quote originally stated by Benjamin Franklin but in an Irish sporting sense, it will be better remembered as a quote from Roy Keane in reference to the training facilities in Saipan in the 2002 World Cup. As we approach Euro 2016 with hope and excitement, somehow I find it hard to think that reports will be filtered back about rock hard surfaces and training kit that has not arrived this summer.
I have seen first-hand how the death of a very prominent member in a club I was personally involved was followed by a double relegation of the senior team as his absence as a mentor, friend and fund raiser was not adequately prepared for. It took a full two years for the club's fortunes to turn around.
Therefore my aim, in putting this piece together, is to highlight some potential negative issues that might cause bother for your club, if not properly prepared for, and to propose some appropriate solutions that our office can provide for you. In an off-field sense, I am doing some analysis on the opposition! I propose looking at the areas of health & safety and personal injury, disciplinary proceedings, employment of officers, and sponsorship agreements.
Health & Safety
The most obvious source of litigation against a club is in the Health, Safety and Personal Injury field. While accidents that happen as part of a game that is officiated in accordance with the rules should not bring any action against a club, a trip and fall accident on the club's grounds outside a game could absolutely lead to an action. Maintaining grounds and perimeter fencing is not just important for presentation and image but will reduce the risk of a potential personal injury action against your club. A committee member should be given the responsibility to maintain the upkeep and safety of the grounds on this area and that constant monitoring takes place.
Recent examples this office has come across include an action taken against a golf club as a result of their failure to maintain perimeter fencing and an action against a GAA club for a fall which occurred on a stairs which failed to comply with adequate health and safety procedures.
Disciplinary Proceedings
This is certainly an area where expert advice on policies and procedures is highly recommended. The obvious topics one might think would fall into this category include representing a player at a suspension hearing for foul play or a positive drugs test. However, I propose to look internally at the club. To borrow a phrase, "to get our own house in order first."
The grounds on which someone might be reprimanded, suspended or even expelled from a club should be clearly defined without grey areas in the Club Constitution and other club documentation.
Internally, how should a club deal with an underage child who is proving difficult for his coaches? Should the club have a counselling service available for such children? A wise friend of mine once told me "if he has problems on the pitch, you'll find he has problems off the pitch too." More and more incidents are seen where the underage player who is proving difficult for his coaches and having discipline issues in games is having problems at home. Is his/her club failing them by taking disciplinary action against them? Are they contributing to an existing problem? The importance of a competent child welfare officer in your club to look into these matters cannot be understated. The easy solution can be to ask that a child go home and not come back for a period of time. If the appropriate disciplinary procedures are not clearly in place and applicable equally to all members, suspending a child could have serious consequences legally in the personal injury area through a bullying, harassment or defamation action.
What about the issue of discipline amongst adult players? Take a look back to last summer when 2 of the Clare Senior Hurling panel left the panel amongst complaints of double standards in their internal disciplinary process where they alleged that the punishment handed down to them was not handed down to another member of the panel. While what occurred was a difficult period of public relations for the Clare management, there is an argument there that the players were bullied and humiliated by their peers that may well have given rise to an action. While it would be very difficult for a team to comprehend "one of their own" taking an action against them, again a failure to administer discipline in an open, equal and fair manner could spell trouble.
How does a club deal with the club stalwart who has had a few too many in the club bar but is not inclined to go home and becoming difficult for club members? Nobody wants to create a scene or cause embarrassment for somebody who is friendly with everyone. Are there procedures in your club to deal with situations such as this? Is it a common thread that this club member behaves like this and becomes a danger to themselves and others? Who will be responsible if he falls on the steps walking out or if he is engaged in a confrontation with someone trying to mind their own business and said other person suffers an injury? Would a heavy-handed approach cause embarrassment and humiliation? The possibilities of an injury being caused only increase without forward planning for these unwanted situations. Carefully drafting "The House Rules" is a worthwhile exercise and should be done with the appropriate advice.
Employment Law
A club is an employer just like any other business and therefore every employee should be provided with a Contract of Employment. How often will the "hurlers on the ditch" complain about the performance of a Coach/Manager and his overall contribution to the club? In today's world, the club must state clearly what the requirements of a coach are and how far it extends past the obvious training of teams or the final whistle at the weekend. It is a lot more difficult to criticise someone's performance of something they are not required to do! You could be mistakenly criticising your star forward for not tracking back when he was given instructions to stay up front!
What do you want from your Coach? Do the club wish for their Coach to mentor the youth system to ensure players are coming through to the senior set up? Does the coach have targets to meet on and off the field of play? The coach's presence at corporate and sponsor's events is key but is that in their contract? The coach has a life to run as well. A job description with the requirements clearly defined within the contract of employment is not only good practice, but is the fairest way of doing things. I am aware of a club where members got increasingly disgruntled over a paid coach for not reaching out beyond the senior team and contributing more towards the club. Is that the coach's fault or those who put him in place? The coach was under the impression that his responsibilities started and finished with the senior team. A clearly defined contract requiring involvement with the underage teams would have set ground rules in place to deal with this scenario. Consulting the appropriate employment law experts will enable you get the best out of your coach and create the greatest benefit for your club.
We have seen recent action in this area with proceedings issued against a soccer club where there was a misunderstanding on bonuses due to their coach who brought a huge improvement in the performances of the senior team over the course of a season.
Sponsorship Agreements
Clubs with ambitions of success should keep this in mind when signing Sponsorship Agreements. While the donation of a set of jerseys is a huge gift and very generous at the lower scale, the team who has its sponsor's name featured regularly in media circles should be able to command a higher asking price. Is there a reward system for the club if they advance to the national/provincial stage where there will be an increased media presence and exposure for sponsors? If a company is sponsoring a club, surely the company can get more exposure than just the company's logo on the team jersey at the weekend. Could the use of club members in promotions for a company or launch of new product be of use attract sponsors? Are there high profile members of the club that could be used to promote the sponsoring company? Is it clear that action photos displaying the club logo can be used as part of the sponsorship agreement?
A sponsorship agreement spelling out the terms and conditions of sponsorship is a vital referring point if a company feels it is not getting significant exposure through branding throughout the club and exposure on the club website. The club does not want to lose a sponsor and the business does not want to have to make a disgruntled phone call. I have seen a club lose a very generous sponsor who was charged a full admission price for his family at a particular league match, even though he was giving back more than the admission price in spades through his sponsorship. Prior agreement reduces potential conflict with your own sponsors. You want to keep all your conflicts for the opposition on the pitch!
Conclusion
It is in our nature not to worry about problems until they arise, not to jump that hurdle until we come to it, but I refer you back to the quote above from the Irish soccer team's Assistant Manager and former captain. If the work is done before the problem arises and the appropriate advice is taken, the likelihood of problems that can cause reputational and financial damage to your club occurring will decrease massively.
As a full service law firm, we are experienced in each of the above mentioned topics and more and have competent solicitors at your disposal to advise and guide you along the way. With our expertise to take care of the off the pitch matters, you can get back to worrying about what you want to worry about… how to win next weekend!
William Hanly,
BDM Boylan,
Solicitors,
Clarkes Bridge House,
Hanover Street,
Cork
0214313333
whanly@bdmboylan.ie