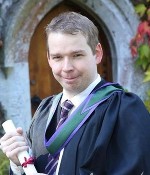 This is not a blog about photocopying. I promise! The oft-cited cliché of the Trainee Solicitor who spends hours on end in a dark copying room with nothing but the repetitive whir of the photocopier to keep them company is, thankfully, entirely inaccurate in my experience.
Legal litigation is dynamic, and BDM Boylan's Litigation Department deals with a broad and diverse range of matters. Each client, and therefore each case, is different and requires a unique response. This means that, more often than not, I do not necessarily know what I am going to be doing an any given day. This is ultimately what I love about my role.
On Monday I could be drafting a complaint to the WRC, on Tuesday I might be researching how to enforce a foreign judgment in Ireland, and on Wednesday I'll be navigating the organised chaos of the Courthouse in order to deliver important documents to my instructing solicitor.
Of course, in reality, each day is filled with a combination of such tasks (my bosses read this and I would hate for them to think that I limit myself to just one job a day!). Legal professional life is fast-paced and challenging. Litigation, in particular, is choc-a-bloc with deadlines. Each document, booklet, brief etc must be submitted within a certain timeframe. The main challenge for me, as a Trainee, is to manage these deadlines when they apply to me. This is easier said done when you are involved in many different files for many different solicitors. The key foundational skills here are Prioritisation and Communication. Effectively prioritise your time and communicate with your taskmasters to keep them informed.
It is a learning process. Thankfully, in litigation there is never a dull moment, so there are plenty of opportunities to learn.