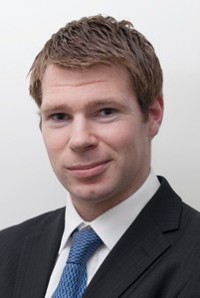 A FOLLOW UP ON THE TRACKER MORTGAGE SCANDAL
Since my initial article explaining the Tracker Mortgage Overcharging Scandal,
news/the-tracker-mortgage-review-the-story-behind-the-headline/
how it came about and what steps were available for affected customers, I have seen a wide range of affected customers, from those who missed out on some additional disposable income to those who have suffered life changing consequences.
It has been difficult to give a hard and fast response to queries that come my way as each case has its own particular set of circumstances and while the amount overcharged by the bank may well be a straightforward calculation, the compensation figure to be paid to customers is not so.
The most common rate of compensation I have seen offered to affected customers works out at in and around 15% of the amount overcharged. That is to say that the total usually proposed as a repayment to affected customers is a full refund of the overcharged amount, a contribution towards obtaining independent legal advice and an additional figure amounting to 15% of the amount overcharged as compensation. Some banks have chosen to refund the overcharged amount by a direct payment to the customer, some have chosen to refund the overcharged amount by reducing the balance of the mortgage and some banks have chosen to refund the overcharged amount by a combination of both, being a part payment and a part mortgage reduction.
The question I am most often asked is whether the customer should accept the compensation figures offered to them and that is where I am being asked to look into a crystal ball and predict the future.
Each affected customer's circumstances are different and being overcharged for a period of time will always have a significant effect on the average family. It is only upon seeing the amount overcharged that people begin to wonder how different life could have been had they not been overcharged, as in general, people live according to the means that are available to them. For so many people, overcharging has resulted in missing out on family holidays, restricting extra-curricular activities which their children are involved in, missing out on pension contributions or not choosing a more complete health insurance plan. While all of the above would no doubt have enhanced a customer's quality of life and missing out on same naturally leaves affected customers with a sense of grievance towards the bank, pushing the appeals process to achieve compensation over and above the 15% figure comes with a health warning that the time, effort and cost of this exercise may not attract the desired result.
There are those customers, however, who have suffered over and above the average affected customer and exploring further avenues of redress for these customers is certainly recommended. There are those who have lost homes, lost family vehicles have suffered with their health and completely re-financed their homes as a result of being overcharged. The banks may or may not be aware of the additional effects of their wrongs and this may not be reflected in the compensation offered.
As each case must be judged on its own merits, it is very difficult to put an exact value on these cases as to what compensation should be sought but if a customer has suffered over and above the average person, they should be compensated over and above the average amount, provided they can put forward the necessary evidence to support their claim.
The avenues for redress which are offered upon notification of being affected are an appeal through the bank's internal review, an appeal to the Financial Services Ombudsman or an Appeal through the Courts. The choice of which avenue to take is an important one and again should be carefully considered given the circumstances of each particular case and keeping the potential costs of each avenue in mind.
Our office is knowledgeable in the various redress schemes and is available to take your queries.
William Hanly
Solicitor
021 431333